Create Live Channels from Your VOD Content
Fast TV from Erstream is the perfect solution for creating live channels from your VOD content. Fast TV converts video files into HLS playlists that can loop when the playlist comes to an end. With this advanced technology, you can provide your viewers with a continuous stream of content that is always fresh and up-to-date.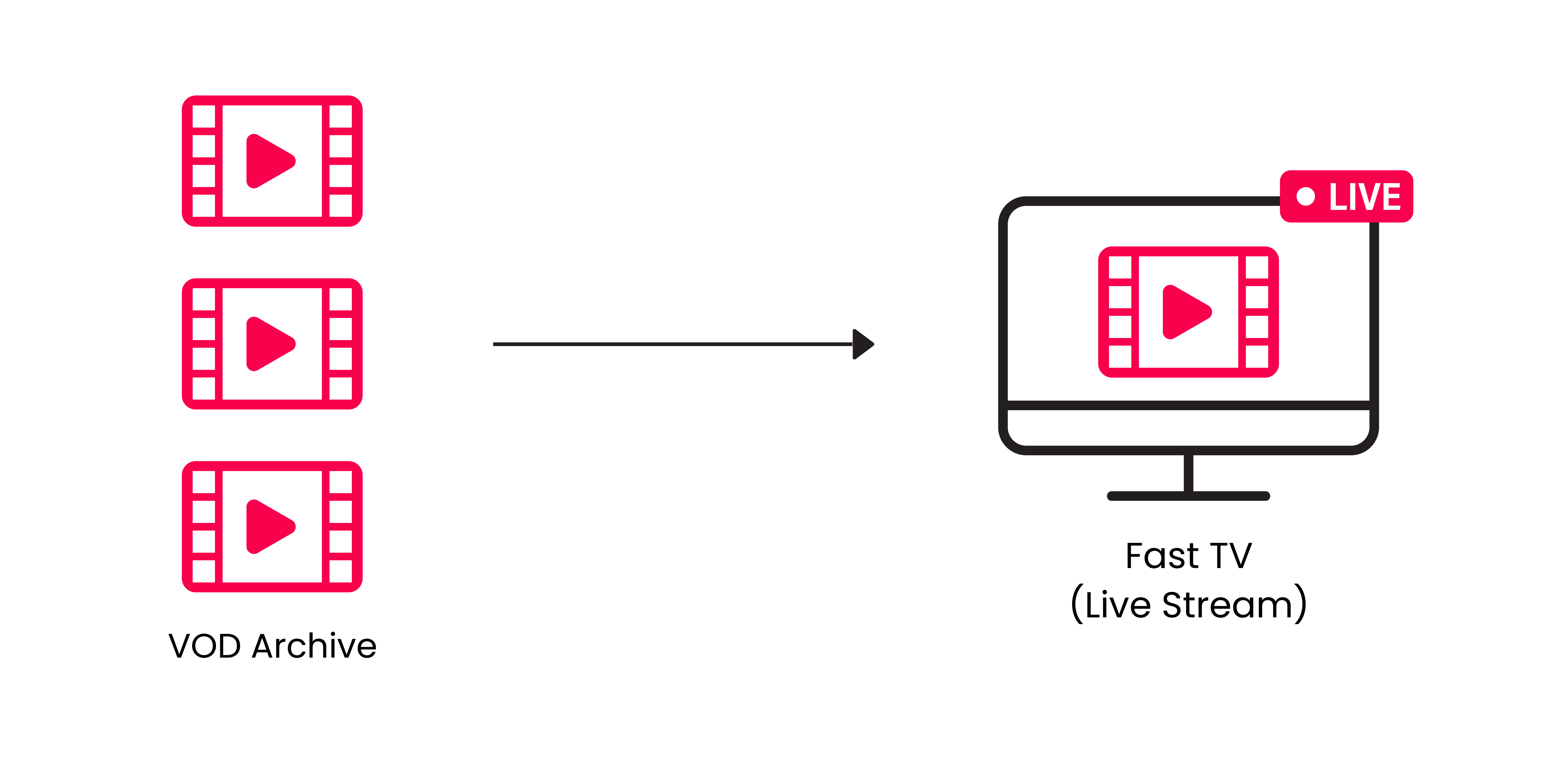 Live Channels Are the Future of Entertainment
If you're looking for a way to easily create and manage live channels from your VOD content, look no further than Fast TV. With our simple and user-friendly interface, you can create new channels and schedule them with just a few clicks. And because all of your content is pre-defined, you can be sure that everything will run smoothly. Plus, our channel details screen makes it easy to keep track of all your channels and their respective information.
Features
User-friendly Web Console
Define Content and New Channels
Dispense with Any Playout System
Integrated with DAION
Ticket Protection Settings
DVR Duration Settings
EPG Settings
Advertisement Settings
Creat Your Smoothly Running Channel
So why wait? Contact us today and see how Fast TV can help take your business to the next level!
CONTACT US